Welcome to Vitthal College of Education
The Vitthal College of Education (B.Ed. college) has been established under Manaviya Vibhava Vikas Nyas , society in the year 2013 .
It has got recognition from National Council of Teacher Education(NCTE/ERC),Bhubaneshwar(Govt.of India)the college has been affiliated to Patliputra University, Patna.
Vitthal College of Education marks itself as ' panache ' among mushrooming B.Ed. Colleges in Patna in particular & Bihar in general. The basic moto behind establishing ' Vitthal College of Education ' is to prepare quality teachers who can provide quality education, good morals, self reliance, equality & social justice to the society. The institution is imparting co- education, In the first academic session the ratio of girls & boys were 7:3. The institution is giving extra glitter to the women empowerment apart from providing girls more exposure for quality education, the institution has been constantly conducting seminars, workshops since its inception for holistic personality development.
The college aims at an integral & personalized training of young men & women through pedagogy – context, experience, reflection, action & evaluation. It is dedicated to prepare a next generation, highly motivated, esteemed pool of teachers who will be intellectually competent, morally upright, socially committed & spiritually inspired.
Vitthal College of Education offers an all-round training programme package to secondary teachers including intellectual, cultural, emotional, physical, aesthetic moral & spiritual guidance.
The college is committed to generate real human resources well equipped with the ideology of a real teacher, so thereof each & every perfect of the college justify himself/herself as a perfect role model to the students.
Since last two decade, there is a paradigm shift in the teacher's role. Teachers should now no more be considered as only a source of knowledge, as custodian and manager of all teaching learning process and executors of educational and administrative mandates, rather his/her role is shifted from being a source of knowledge to being a facilitator of transforming information into knowledge /wisdom, as a supporter in enhancing learning through multiple exposure, encouraging the learner to continuously achieve his/her educational goal.
Considering these facts into mind Vitthal College of Education is running hand to bring this scenario to the platform of reality.
Since academic session 2014-15, a platform of academic & extracurricular activities have been organized in the college.
From The Administrator's Desk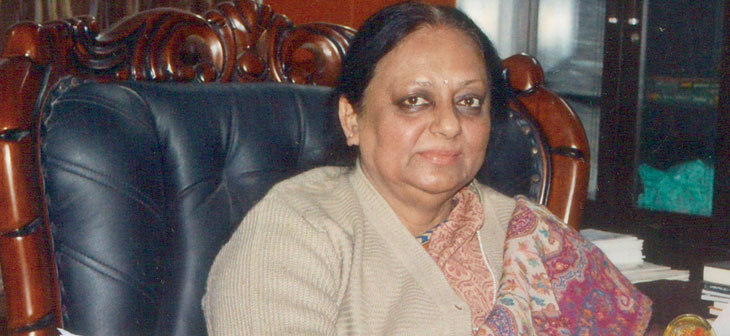 I Have great pleasure to be with you at the event of introducing the Vitthal College of Education (B.Ed. College) run by the society ( Manviya Vibhava Vikas Nyas) at Patna. The College will impart training to the youths who are desirous to become qualified teacher and willing to become intellectual path finders as well as honest citizen of our country.
I am very much sure that college will grow with the contribution of well experienced faculty members and under guidance of renowned personalities as members of M.V.V.Nyas , society.
I extend my Good Wishes to all specially who are associated with us.
Thanking You
Anita Kunal